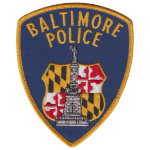 HAPS Member Killed in Line of Duty
It is with deep sadness that HAPS informs you of the senseless loss of Det. Sean Suiter, Baltimore City Police Officer, who died on November 16, from injuries he sustained in the line of duty on November 15 and was a member of HAPS. Det. Suiter graduated from the FGL Homicide Seminar in April 2015. Det. Suiter was an 18 year veteran of the Baltimore City Police and was currently assigned to the Homicide Unit.
According to news reports, Det. Suiter and his partner were canvassing an area in Baltimore City when he observed a man attempting to hide in an alley. They approached the man to speak to him. The subject produced a handgun and opened fire, striking Det. Suiter in the head. He was transported to University of Maryland Shock Trauma Center, where he remained on life support until succumbing to the wound.
Det. Suiter lived in Pennsylvania and is survived by his wife and 5 children.
To send condolences or obtain funeral arrangements, please visit Detective Sean Suiter's Officer Down Memorial Page. http://www.odmp.org/officer/23443-detective-sean-suiter